Popular Design Trends for Windows and Doors in 2018
Windows and doors protect your home from the weather, keep out intruders, and enhance energy efficiency. But their purpose goes beyond the utilitarian—doors and windows are also important design elements for any home. While most would agree that performance is more important than looks, today's door and window manufacturers are creating options that provide the best of both form and function. Let's take a look at some of this year's top door and window trends.
Windows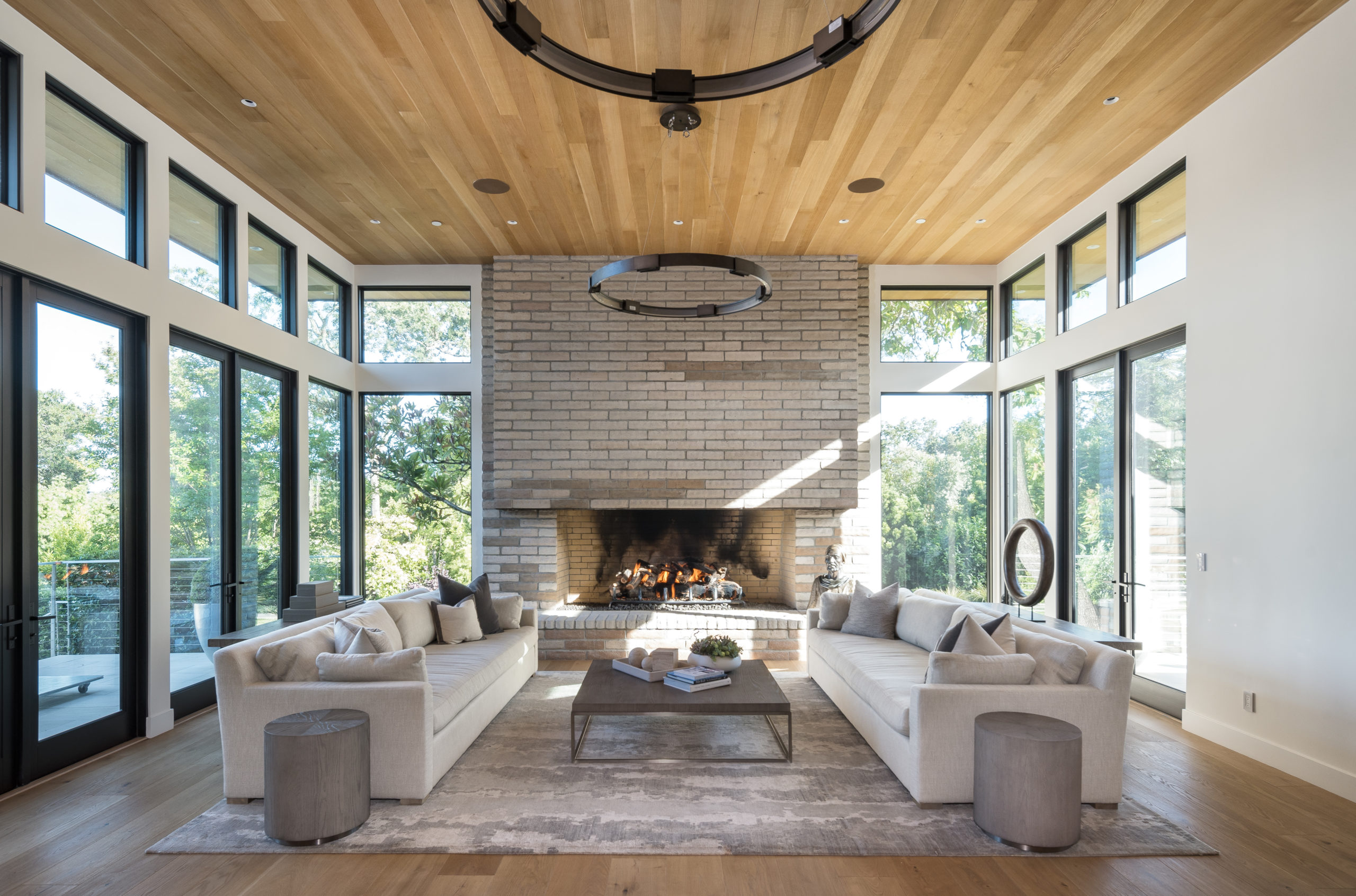 Colors
For many years, the only color options for interior window frames were white or woodgrain. Today, you can choose from many colors, and black is a top pick. The black lends itself to the minimalist approach many are taking in the design of their homes. If you don't think black will work for your space, you'll have plenty of other options.
Clean Lines
Also part of the minimalists design trend are windows with very clean lines. Thin frames and the lack of grids are examples of this departure from the ornate windows that were once so popular. In addition to the sleek look, another upshot of this trend is that windows with clean lines are easier to clean and maintain.
Lots of Glass
Bringing the outdoors in isn't a new trend but, thanks to improvements in the energy efficiency of glass, more and more homeowners are installing oversized windows that flood their rooms with natural light and provide impressive views our their outdoor spaces.
Premium Woods
For years, homeowners have stayed away from wood windows opting instead for aluminum, vinyl, or a composite. Today, however, wood is making a comeback. This trend included high-end woods, such as white oak and mahogany, that provide a rich, warm look and impressive performance.
Windows Doors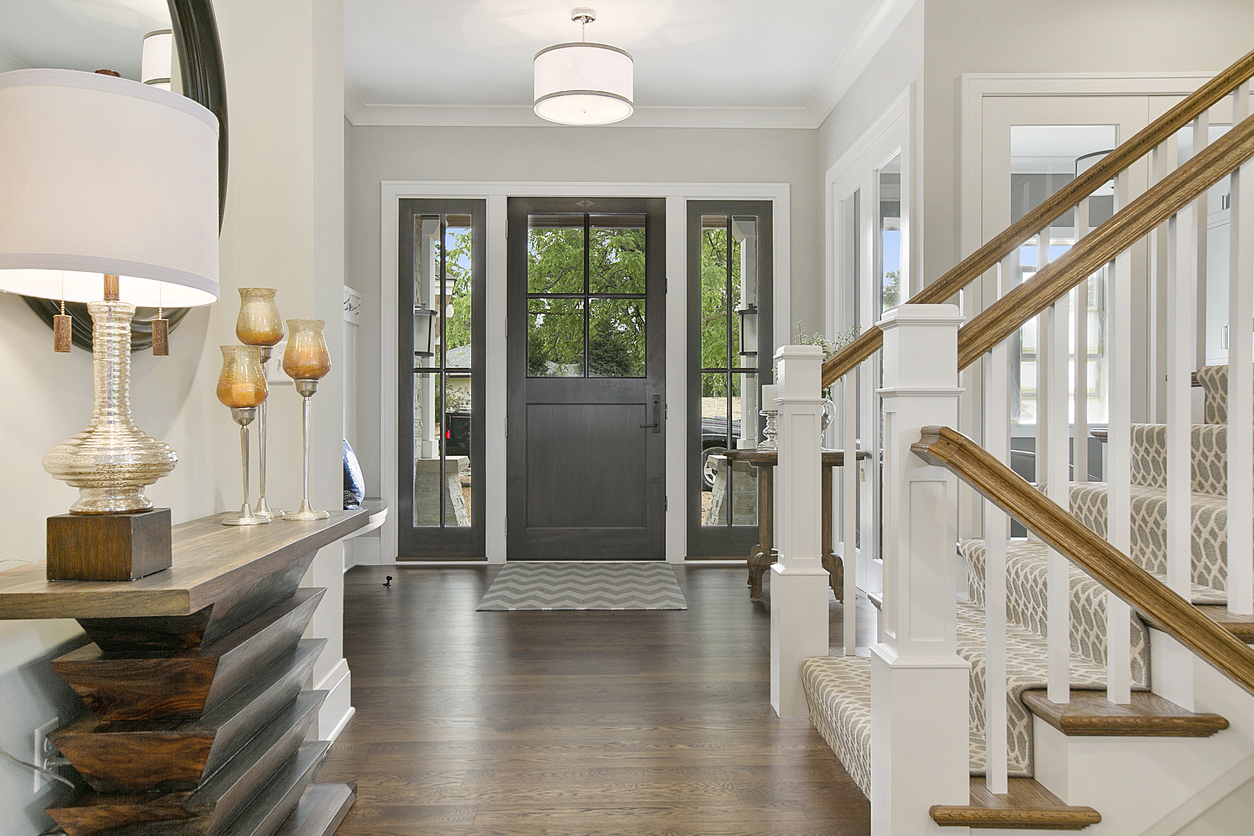 Bold Colors
As is the case with windows, bold colors for doors are a hot trend right now. Some top home décor and design magazines even dedicate an entire feature each month to their favorite door. There are no colors that are off-limits. Just choose a hue that will complement the other colors of your home exterior, and you'll be right on trend!
Statement Doors
Color is one way to create a statement door, but it's not the only way. The addition of sidelights and transoms are other examples of elements that will ensure your doors stand out from others in the neighborhood. Custom doors are popular and allow you to get as creative as you'd like in the design of your door.
Barn Doors and Pocket Doors
If you're wondering about 2018 trends for interior doors, barn doors and pocket doors are big ones. Enjoying open living space is important to so many homeowners. Traditional doors take up space when open, while pocket and barn doors slide neatly out of the way. This allows for the much-desired open living space while also providing an option for creating separate spaces when desired.
If you're planning on investing in window or door replacements, consider updating the look and functionality of your home with some of these top trends. If you're not sure which options are best for your home, WindowCraft is happy to provide a no-obligation design consultation.  We'll look at your space, discuss all your options and help you make choices you'll love for a lifetime!