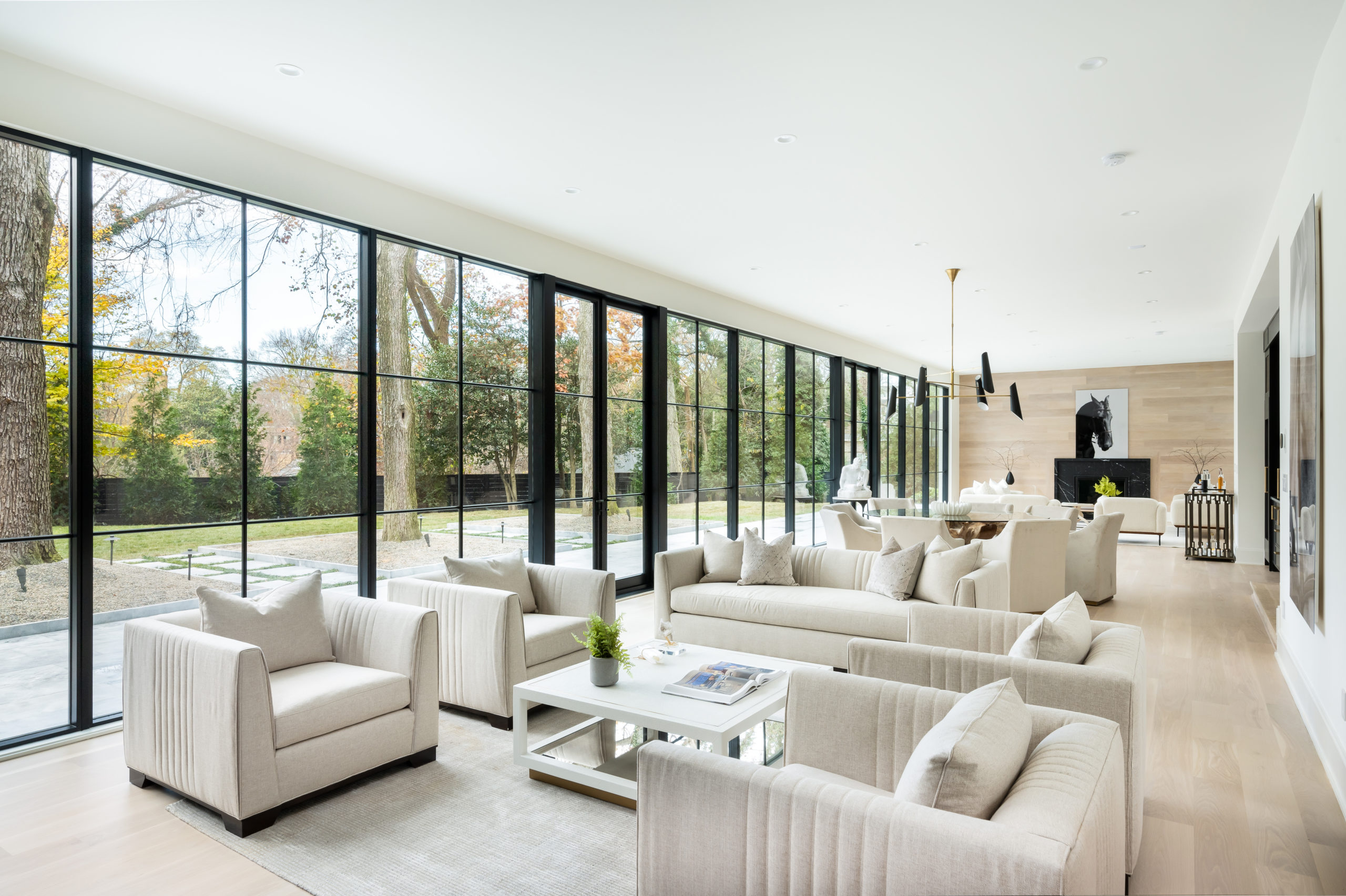 Loewen Swinging Terrace Doors
WindowCraft and Loewen's partnership has lasted years due to our shared commitment to providing the highest quality doors and windows to our customers. Architects and homeowners alike can trust Loewen Swinging Terrace Doors to have an unparalleled handcrafted fit and finish quality that's made with the finest grade genuine materials.
Loewen's Swinging Terrace Doors set themselves apart because of their large glass areas and handcrafted construction, no other hinged door can capture as expansive a view as a Loewen Terrace door. There are two styles available: Traditional and French. Traditional Terrace doors hinge in the middle, allowing one panel to remain fixed while the other operates. French Terrace doors, on the other hand, are hinged on the outside, allowing both doors to be operated from the center.
What sets Loewen's Swinging Terrace Doors Apart?
Hardware:
Multipoint locking hardware — complete with brass handle set and escutcheon — and deadbolt are standard on all Terrace Doors. The Hoppe HLS9000 multipoint gear system (including head and sill shoot bolts) are used on all 2 ¼˝ doors. An additional lock point, closer to the top of the panel, is standard on OSM frame heights starting at 2331mm (91 ¾˝).
Loewen's robust hardware is constructed from solid metal, including bronze, brass, or steel, allowing for oversized units.
High-Performance Sills:
Loewen's Swinging Terrace doors include the standard bronze anodized sill made of thick extruded aluminum. On most of Loewen's sills the extruded aluminum is thermally separated from a Coastal Douglas Fir substrate, with the sill designed to allow surface-draining of water. The 2 ¼" inswing sill replaces the Coastal Douglas Fir substrate with polyamide and also includes a splash guard and superb drainage using a positive/negative pressure ball-valve system.
Loewen Offers:
True to the strategy implemented across all of Loewen's product lines, the Loewen Swinging Terrace Door offering is vast. Loewen's swinging door program includes everything from one to Loewen's doors in a single frame, out-swinging, and in-swinging configurations. Loewen regularly produces oversized units, and offers many radius-top designs in both aluminum-clad and all-wood presentations.
Besides providing a door for every design scenario, Loewen's swinging doors are renowned for their performance. Every detail has been designed to the highest performance standards.
Terrace & French Terrace Doors (up to 4 doors in one frame)
1 ¾" Thick Panels & 2 ¼" Thick Panels
Aluminum-Clad Doors & All-Wood Doors
Rectangular Doors & Radius-Top Doors
Inswing & Outswing Configurations
Right-Handed, Left-Handed, & Fixed Configurations
Transoms, Sidelites, & Screen Doors
WindowCraft partners with Loewen to provide expertly crafted windows and doors, and homes in North Texas are all the more beautiful because of their products. The fenestration of your home should be handled by people who have a passion for it. From design to installation, that's WindowCraft. If you are interested in learning more about the superior quality of Loewen's Swinging Terrace Doors or how they might be implemented into your home or project, visit WindowCraft today!