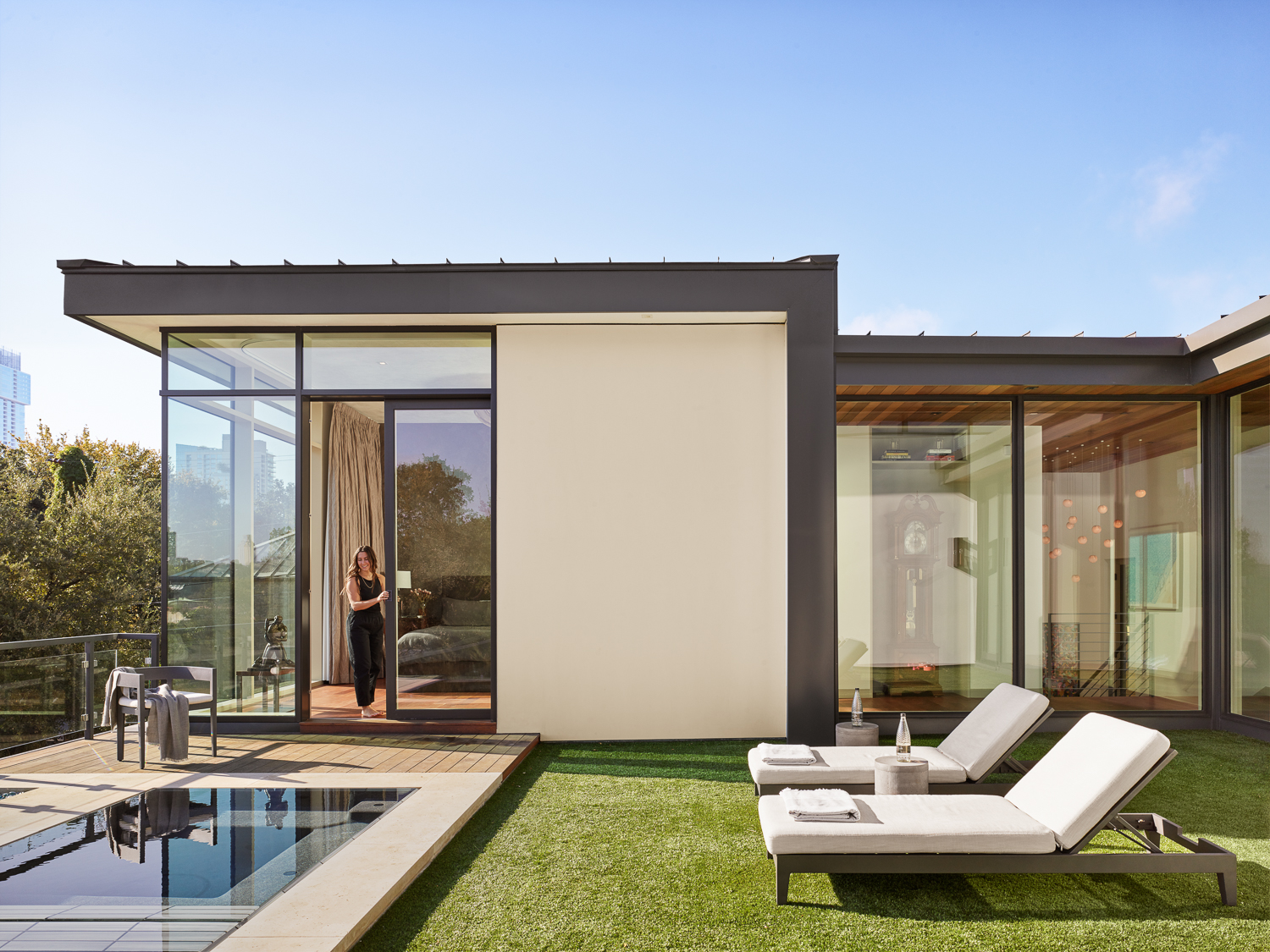 Latest Trends in Patio Doors
For over 50 years now, patio doors have been slowly gaining popularity. They had their initial boom during the postwar era, which came with mid-century modern touches and expansive ranch-style homes. Traditionally, these homes were known for large, sliding glass doors that opened to a patio, backyard, or balcony. But you do not have to stick with tradition! There are multiple ways to jump on the remodeling bandwagon and upgrade your patio doors to really open up the back of your home. Below are some popular choices for giving your patio entrance a facelift.
French and Hinged Patio Doors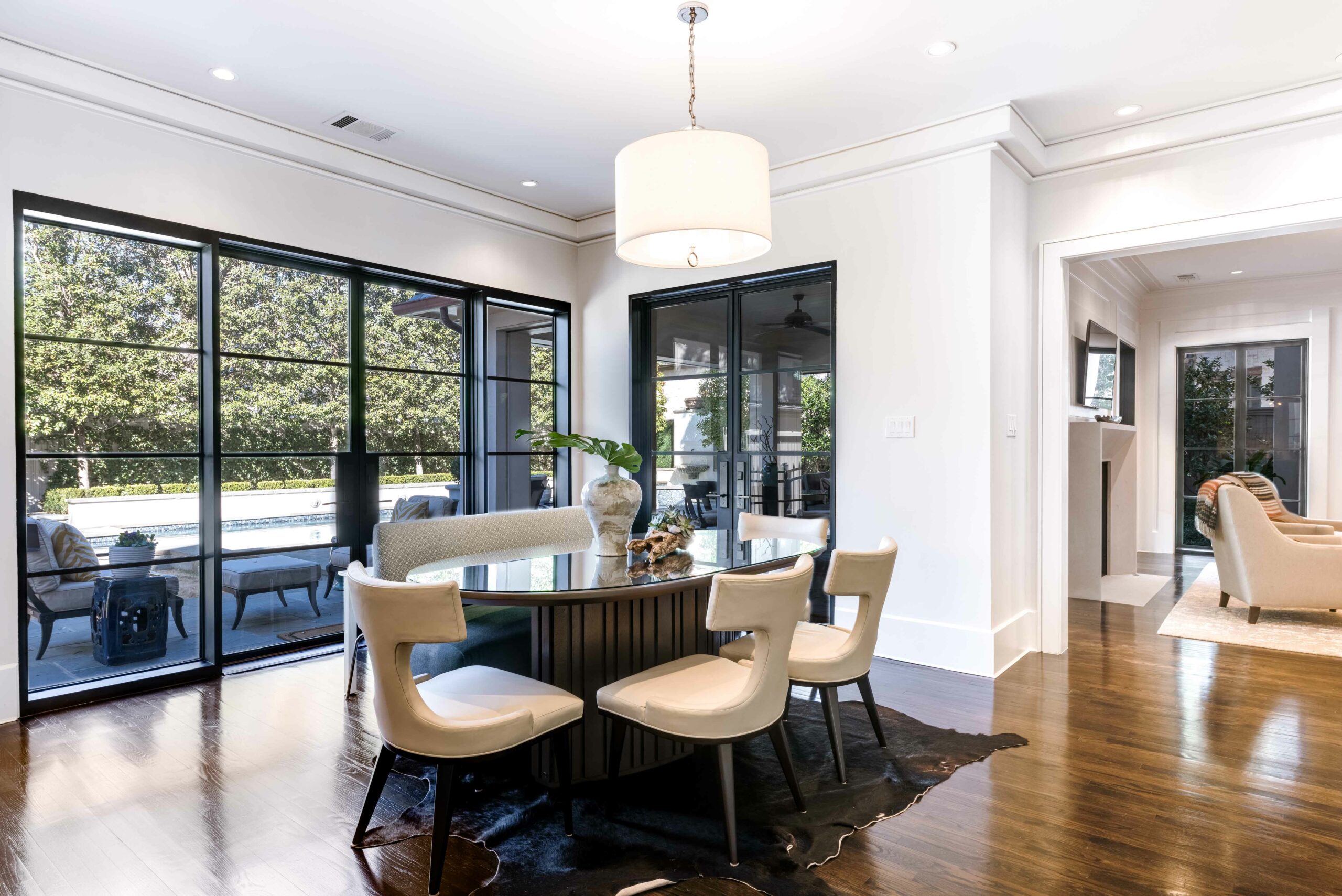 French doors are traditional looking doors that swing on hinges and open at the middle, but hinged patio doors can also be combined with matching fixed panels and open with from variety of hinge locations. In Texas they are usually built like a standard inswing entry door, but they are also available with an outswing option. The popular French doors are made of many different materials such as wood, aluminum clad wood, fiberglass, vinyl, and steel.
Sliding Doors – Traditional or Narrow Rail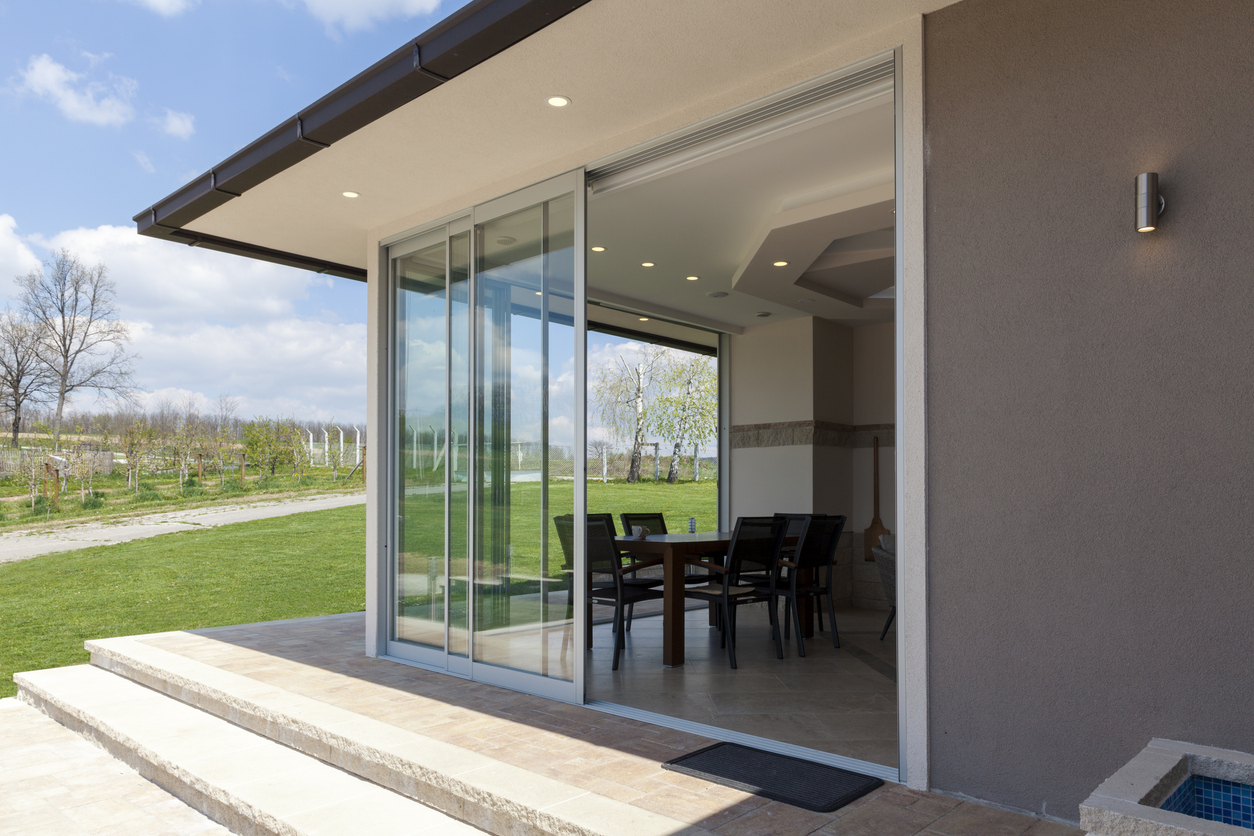 For a contemporary and sleek look, a sliding glass door is ideal for showcasing your backyard and taking up minimal living space. Sliding doors vary in size and typically go up to 12 feet wide. Custom sizes are available. Today, sliding doors have available multiple point locks and the panels cannot be lifted out of their tracks when locked like their older aluminum predecessors. These factors along with the non-conductive frame materials and energy efficient glass options, makes these doors an extremely secure and energy efficient option.
Sliding Doors – French Style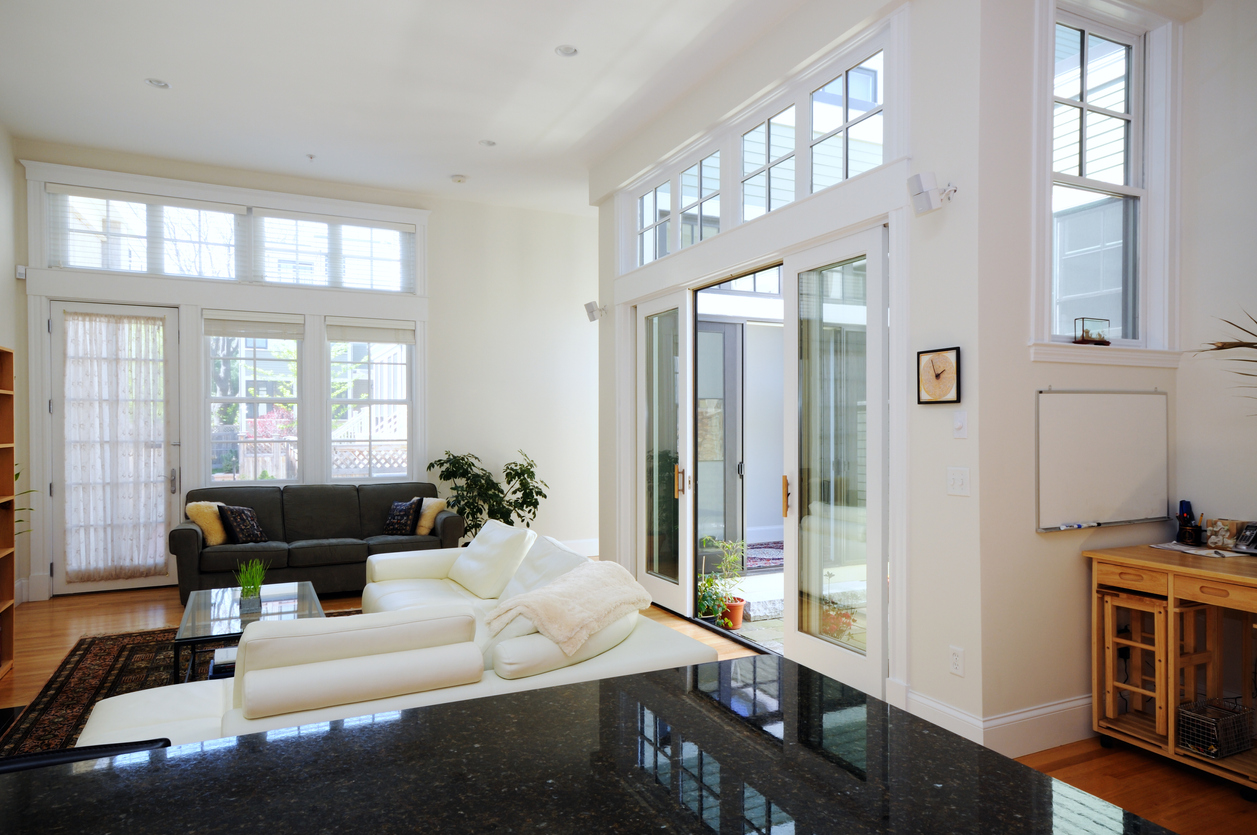 These are very similar to traditional sliding doors. Their main difference is the width of the panels frame material that surrounds the glass. It's wider than on a traditional sliding door and made in the same dimensions of a French style door giving it a similar appearance when closed.
Lift and Slide Doors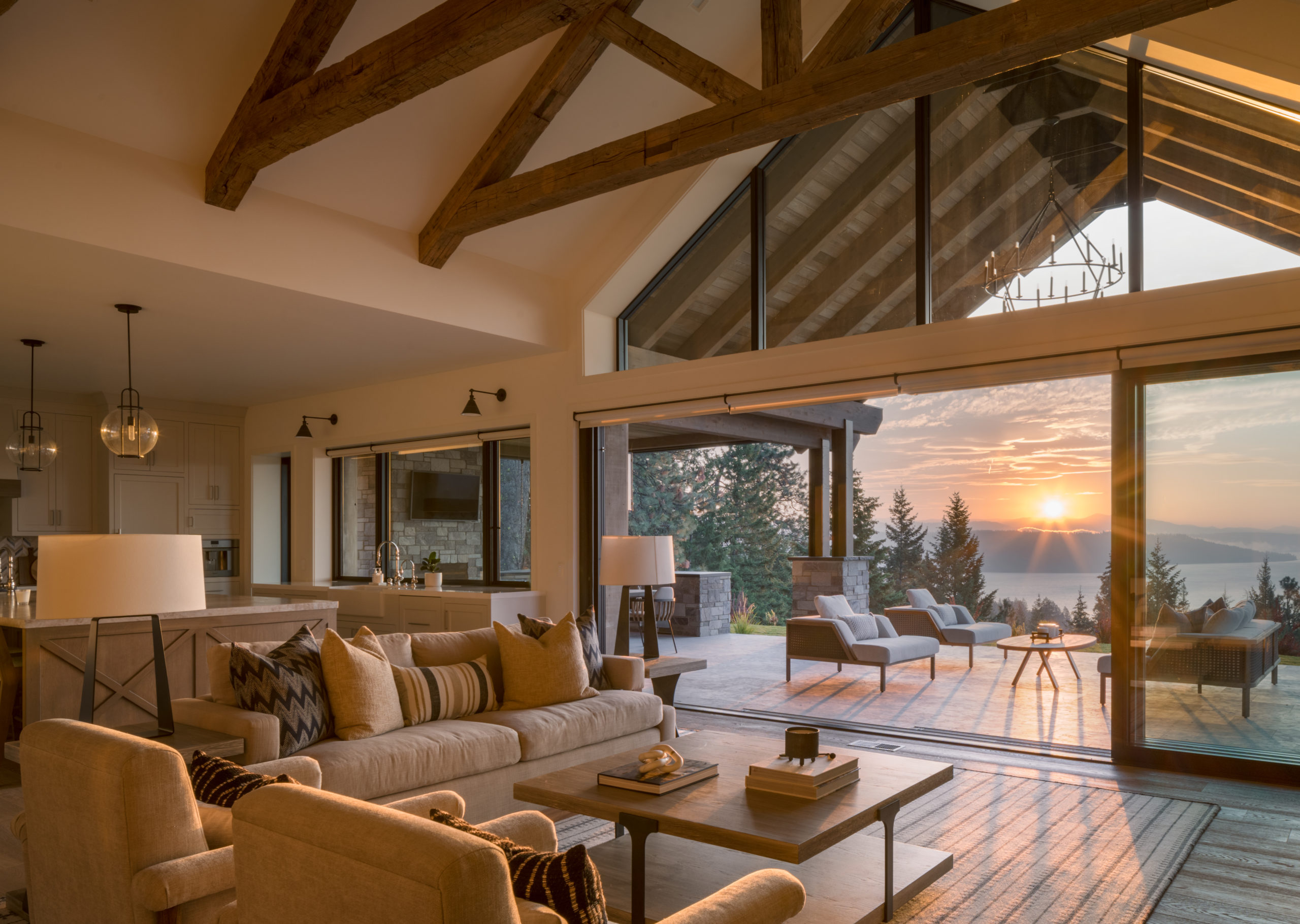 This option will give the home a completely open appearance as it looks like an expansive, uninterrupted glass wall. For many homes, these lift doors can stretch to the ceiling. To open them, the handle when engaged, actually lifts the panel out of its track to slide it open and closed. In adverse weather and in areas where there is no overhang or any protection from the elements, a lift and slide door will perform much better than a standard multi slide, stacking, or bi-folding door when it comes to keeping the wet weather out. They can also have a pocket design where they disappear into the wall, but most designs opt out of this option just due to the space constraints.
Multi Slide Doors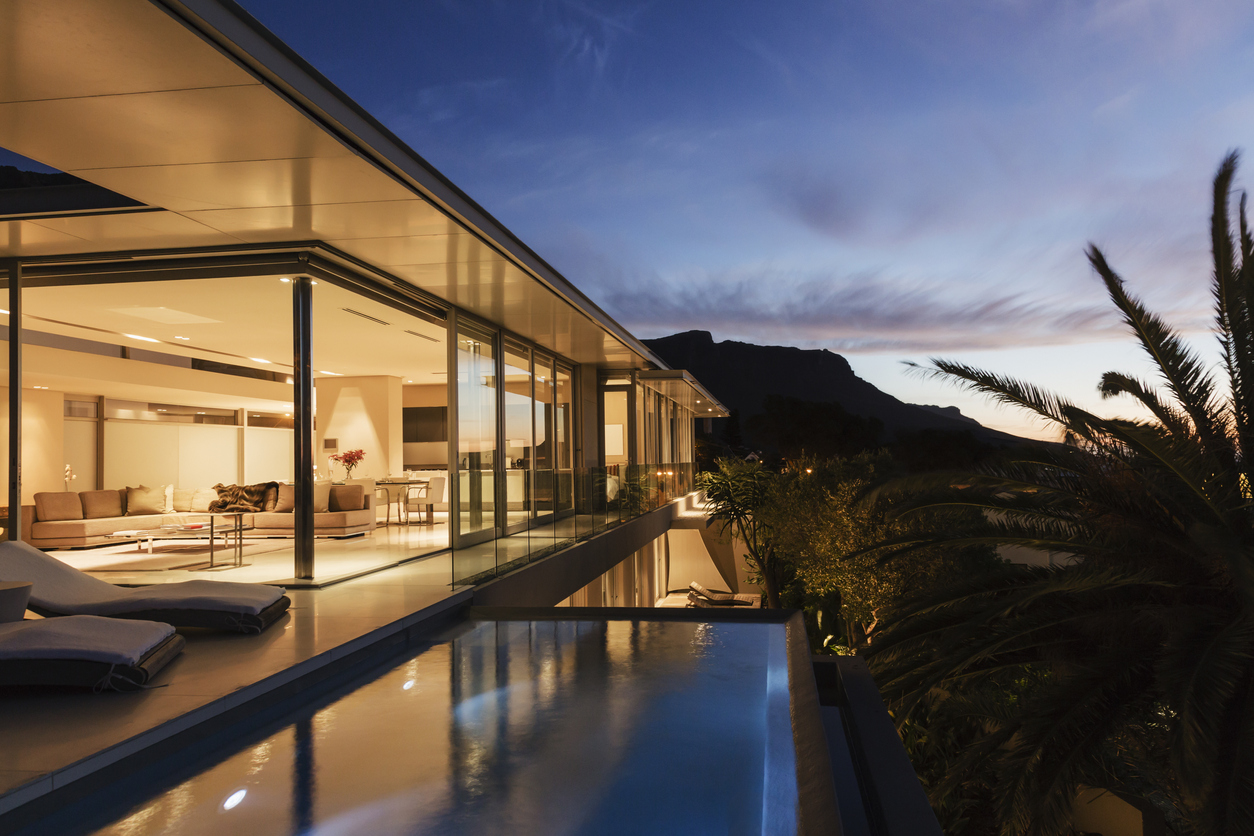 The multi slide is very similar to the lift and slide, but the panel does not lift and lower for weather protection.  Multi-slides should be installed with adequate overhang protection. We suggest 1.5X the height of the door. This means an 8-foot door should have a 12-foot overhang at minimum. Multi-slides typically have flat or recessed tracks that will allow water and air under the panels to the interior. It is inherent to their design. They can pocket, stack or part in the middle and are more cost effective than the lift and slide.
Bi-Fold Doors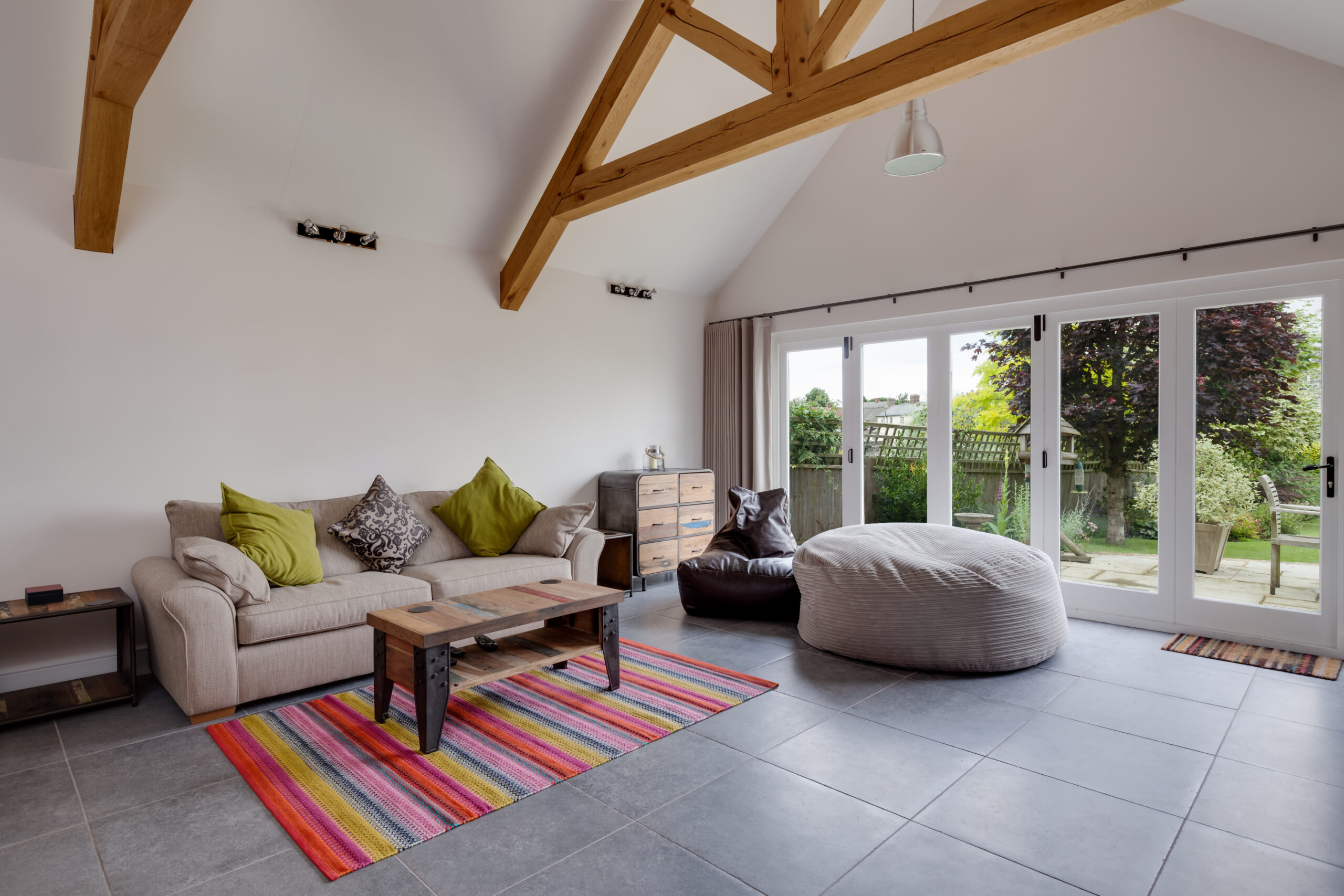 These doors are made up of multiple panels that are designed to fold and stack together when opened.  They are very customizable in terms of panel width, height, and number of panels to accommodate just about any opening width and height and are available in just about any type of frame material.
Regardless what patio doors you choose, our team WindowCraft will custom make what fits you best. We'll work with you to find what you like and we encourage our complimentary consultations.