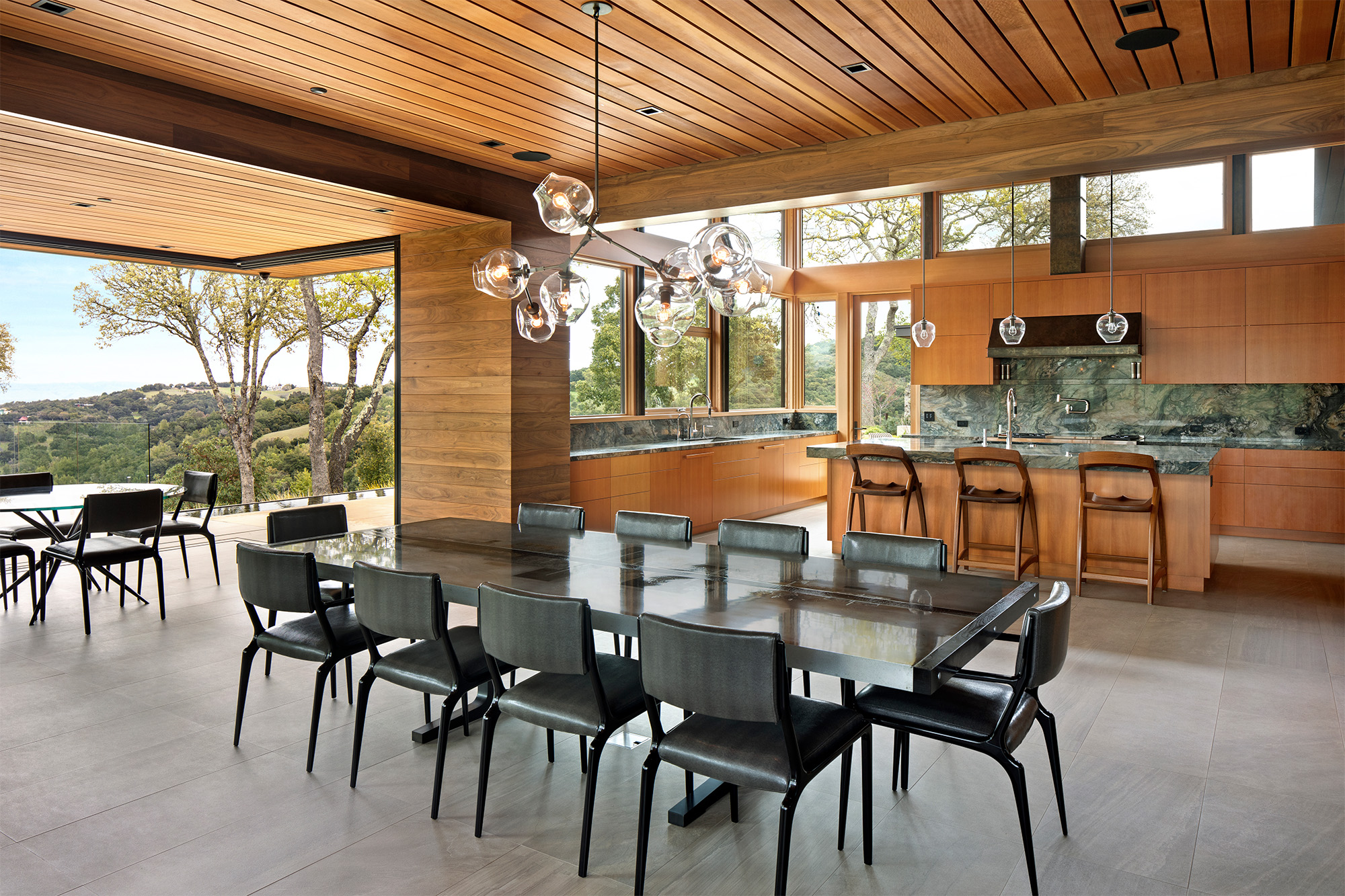 Awning Windows for Outdoor Entertaining
The Texas summer is synonymous with outdoor gatherings and enjoying time with friends and family. If you're looking to enhance your outdoor entertaining experience while keeping the scorching heat at bay, Awning Windows can be the perfect addition to your home.
In this blog, our team here at WindowCraft discusses how Awning Windows can transform your living space, create a seamless indoor-outdoor connection, and offer customizable options through the Loewen Custom Shop that allow you to match your home's aesthetic and make the most of your outdoor entertaining in the Texas summer.
Types of Awning Windows
Pushout & Rotogear Awnings
Pushout & Rotogear Casements
Pushout French Casements
Automated Awnings
Mission® Casements
Aluminum, Retractable, and Inswing Screens
Embrace the Beauty of the Outdoors:
Expansive Views:
Awning Windows is designed to maximize your view of the outdoors. With their large glass panels and minimal frame obstruction, they offer unobstructed sightlines, allowing you and your guests to enjoy the scenic beauty of your backyard while staying comfortably indoors.
Natural Light:
If there is one thing we know, it's that Texas summers are filled with abundant sunlight. Awning Windows bring in more natural light, creating a bright and inviting atmosphere in your home. The natural light not only enhances the aesthetics of your indoor space but also boosts the mood and creates an open, airy feel for your gatherings.
Seamless Indoor-Outdoor Connection:
Ventilation and Airflow:
The Texas heat can be relentless, but Awning Windows provides excellent ventilation options. These windows can be opened from the bottom with a smooth, piston-driven mechanism, allowing fresh air to circulate throughout your home. The strategic placement of awning windows near entertaining areas creates a refreshing breeze that keeps everyone cool and comfortable.
Easy Access to Outdoor Spaces:
Awning Windows effortlessly blur the boundaries between your indoor and outdoor spaces. By incorporating these windows near your patio, deck, or backyard, you can create a seamless transition from your indoor entertaining area to your outdoor oasis. Guests can easily flow between the spaces, ensuring a delightful and connected experience for all.
Energy Efficiency and Comfort:
Climate Control:
Although the Texas summer heat can be brutal, Awning Windows are designed to help maintain a comfortable indoor environment. When closed, these windows provide an effective barrier against the heat, minimizing solar heat gain and preventing your air conditioning from working overtime. Their excellent insulation properties help keep your indoor space cool and comfortable, while reducing energy consumption and lowering your utility bills.
Weather Resistance:
Awning windows are built to withstand the Texas elements. Their sturdy construction and weather seals provide excellent resistance against high winds, dust, and rain, ensuring that you can enjoy your outdoor entertaining without worrying about sudden weather changes or dust storms interfering with your plans.
Security and Convenience:
Enhanced Security:
Security is paramount for any home. Awning Window offers robust locking mechanisms, providing you with peace of mind. These windows are designed to deter unauthorized access and ensure the safety of your home and loved ones.
Easy Operation:
Awning Windows is incredibly user-friendly. With a simple turn of a handle or push of a button, you can open or close these windows effortlessly. Their smooth operation allows quick adjustments to control ventilation and maintain the desired indoor temperature during outdoor entertaining events.
Style and Customization
For years now, WindowCraft has partnered with the Loewen team due to our shared commitment to providing our customers with the highest quality doors and windows. This partnership benefits our customers with guaranteed quality while also providing access to convenient features like the Loewen Custom Shop.
Loewen's Custom Shop offers unmatched quality, synonymous with their brand, and seemingly endless combinations of designs and finishes to make your dream a reality. Loewen knows that design is fluid and ever-changing. Their highly-regarded Custom Shop collaborates with WindowCraft customers to create distinctive pieces based on their specific design requests. Whether you are looking for custom glazing, unique wood species, distressing, stains, or custom exterior casings, we can provide a tailored solution for you.